Sympathy flower arrangements are carried by close friends and family members to honor the deceased and to make their last journey peaceful.
If you are looking for 'flowers for a funeral near me' then you would definitely be needing some great suggestions because picking the right arrangement can be tricky. Sympathy flower arrangements are carried by close friends and family members to honor the deceased and to make their last journey peaceful. Here are different sympathy flowers for funeral along with the best flowers to show sympathy-
Standing sympathy spray
A common flower arrangement that is traditionally seen at funerals is this one. For a standing spray the flowers stay upright on an easel like stand. There are different formations that you can choose from with Kingston NY Florist.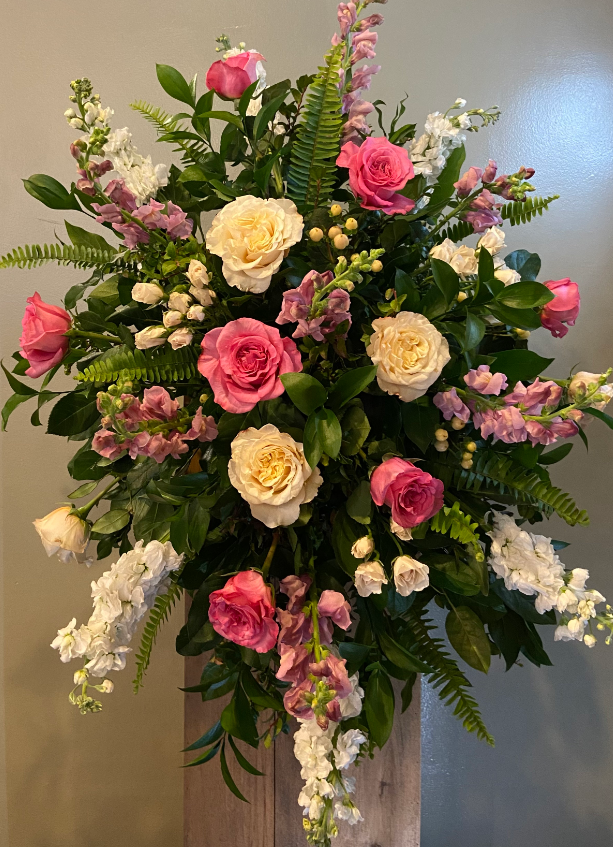 When it comes to the flowers you can go with white roses along with green leaves and baby breath. White roses have a deep symbolism when it comes to funeral arrangement flowers. They represent purity, piousness and honor. You can also go with a combination of different colors like pale pink, red and ivory.

Sympathy wreath
Another common flower arrangement for sympathy is a wreath. It is a hollow circle arrangement with flowers all around. You can get a wreath made out of just flowers and no green fillers. Whereas traditionally wreaths have green stems and leaves as well. For a simple theme you can go with just white flowers like lilies and daisies or you can add some color to it with pink, purple and green roses.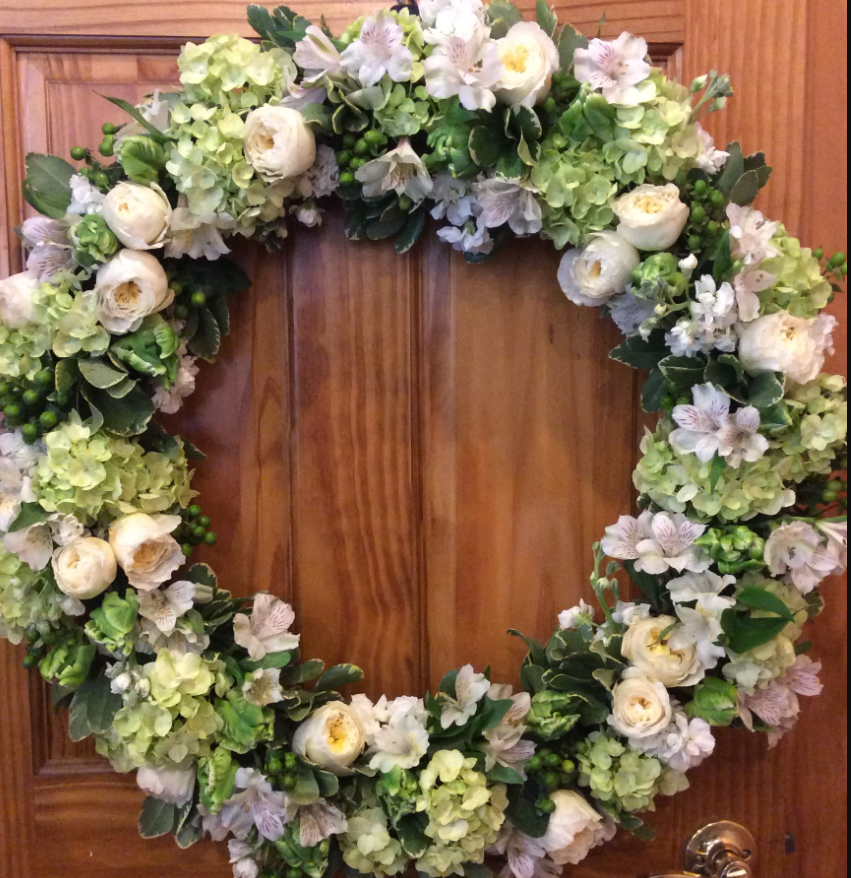 You can go with different sizes of roses along with filler flowers like alstroemeria and carnations. These Funeral flowers in Kingston NY are easy to find and thoughtful.

Grapevine sympathy wreath
If you want to go with something different yet religiously appropriate then this unique arrangement is for you. In this you will find a bunch of grapevine stems giving it a vintage feel. Carefully placed over these stems are spray roses in various colors. Calla lilies in purple with white tulips, larkspur, green hypericum berries and thistle.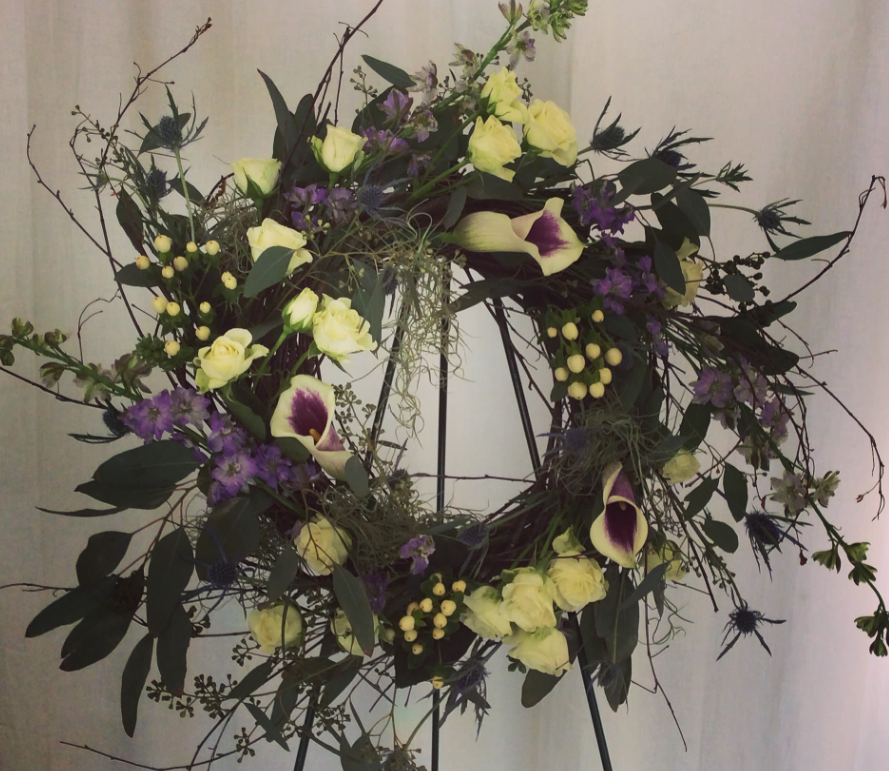 You can always change the color scheme as per your liking. Interestingly, grapevine also has a religious symbolism where it is said to represent God and the Sacrifice of Jesus.

Mixed sympathy cross
A cross shaped flower arrangement with white roses makes the best flower for sympathy arrangements. A cross is more than just religious sentiment; it gives a deeper meaning to loss of life. It reminds you of God, and fills you with hope. Instead of roses you can take gerberas not just white but colorful ones as well.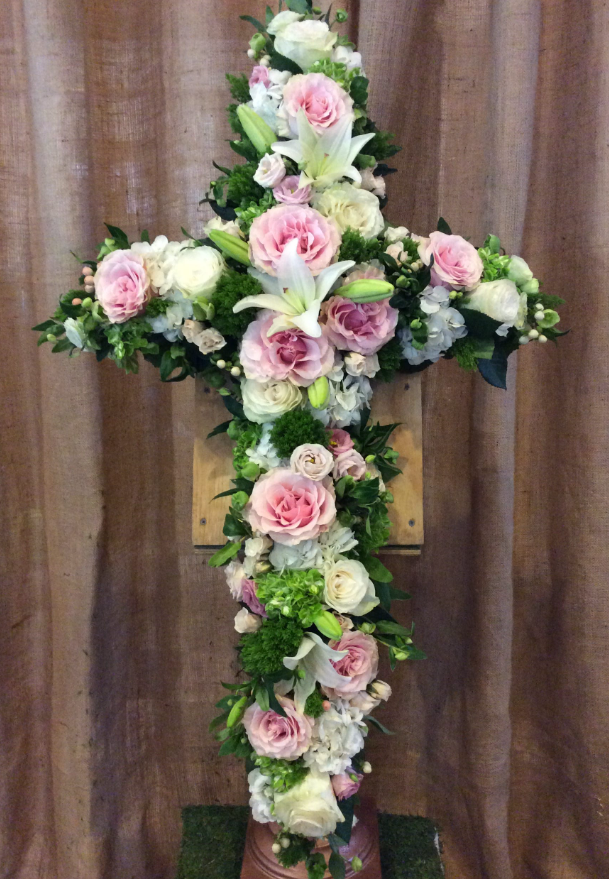 For a mixed batch of flowers go with roses, carnations and asiatic lilies. With Funeral flowers in Kingston NY you can get all of these varieties and more.

Blue & White Standing Sympathy Spray
Another version of the standing spray can be made with a specific combination of flowers that is blue and white. These colors are usually meant for veterans since they represent colors in the flag of the USA.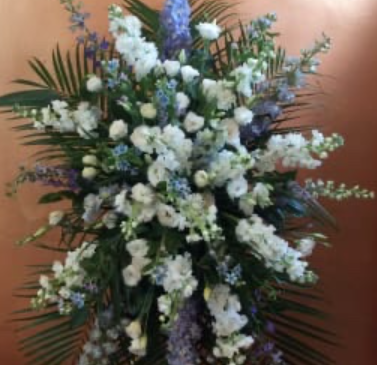 For white flowers you can go with roses, carnations, lilies and for blue you can go with hydrangeas, snapdragon and orchids.
With Sympathy Flower Delivery Kingston NY you can get sympathy flowers delivered to you or at any funeral home.