In this blog we have curated a list of 10 exquisite wedding bouquet ideas that are bound to capture your heart and leave you utterly enchanted.
Wedding bouquets are more than just a mere accessory; they are a symbol of love, beauty, and personal expression. As the bride gracefully walks down the aisle, her chosen bouquet becomes an extension of her style, personality, and the overall ambiance of the wedding. In this blog we have curated a list of 10 exquisite wedding bouquet ideas that are bound to capture your heart and leave you utterly enchanted. From timeless classics to unconventional arrangements, these bouquet ideas will inspire and guide you on your journey to finding truly remarkable wedding flower delivery Kingston NY on your special day.

Timeless Elegance with Roses
Roses are all about promises, love and eternity for a perfect choice to give as a wedding bouquet. Whether you opt for a monochromatic arrangement of white roses for a traditional look or a vibrant mix of different hues for a more modern twist. Even if you are busy with all other wedding chores, don't worry our wedding flower delivery service will get any bouquet you want right to your doorstep.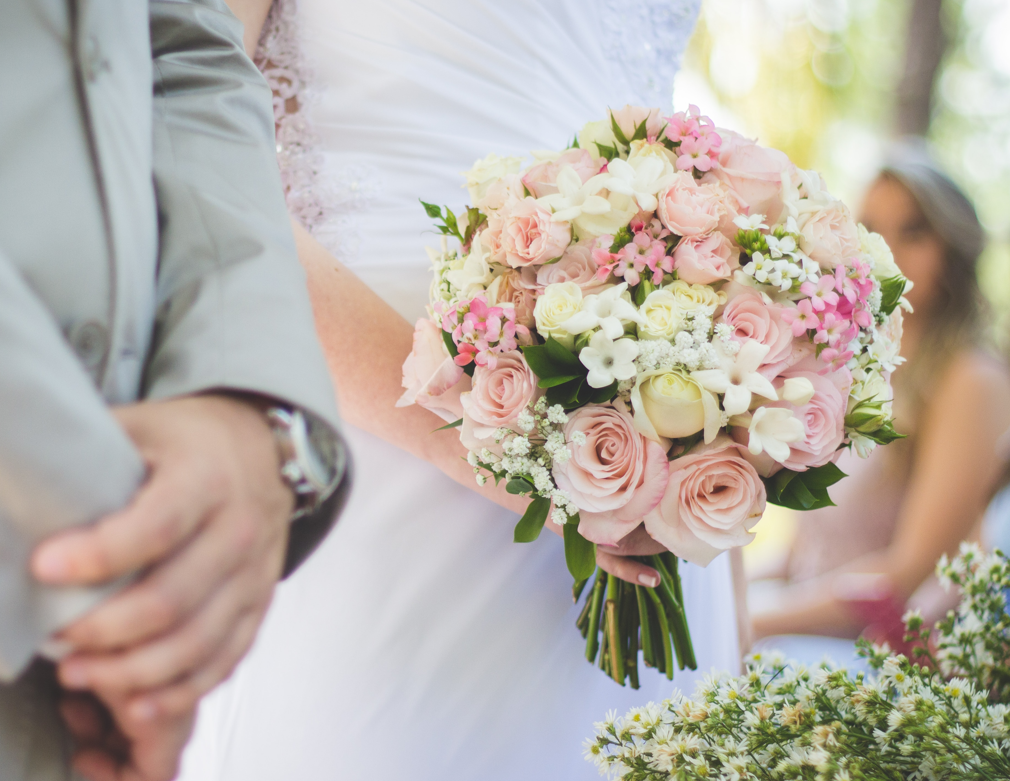 Whimsical Wildflowers
For a rustic or bohemian-themed wedding, wildflowers are the perfect choice. Their untamed beauty and natural charm create a whimsical bouquet that embodies a carefree spirit. Incorporate a mix of daisies, lavender, baby's breath, and sunflowers for a delightful burst of color and texture.
Tropical Paradise
If you're planning a destination wedding or simply want to infuse a tropical vibe into your big day, consider a bouquet inspired by exotic blooms. Orchids, hibiscus, and bird of paradise flowers can be combined with lush green foliage to create a stunning bouquet that transports you to a lush island paradise. And don't worry about the availability of these exotic blooms, our florists in Kingston Ny have all of them ready for you or you can also visit us at Petalos Floral Design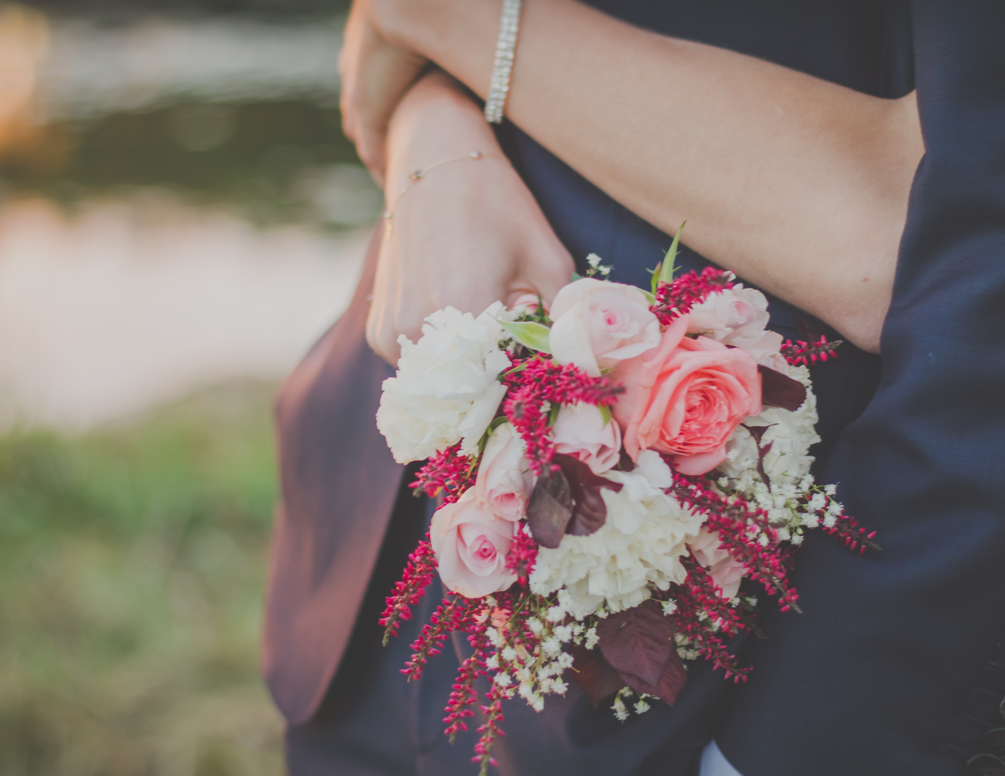 Vintage Romance
Embrace the romanticism of the past with a vintage-inspired bouquet. Incorporate delicate blooms such as peonies, ranunculus, and gardenias, adorned with lace or ribbons for a touch of nostalgia. This bouquet is perfect for a vintage-themed wedding or for brides who appreciate timeless beauty.
Bold and Beautiful Proteas
For the bold and adventurous bride, a bouquet featuring proteas is a show-stopping choice from our brides' wedding bouquet collection at Petalos Floral Design. These unique and eye-catching flowers come in various sizes and colors, adding a touch of drama and vibrancy to your ensemble. Paired with eucalyptus leaves or succulents, they create a striking contrast that is sure to leave a lasting impression.
Graceful Calla Lilies
Calla lilies are renowned for their elegance and grace. With their long, sleek stems and trumpet-shaped blooms, they make a statement on their own or when combined with other flowers. A bouquet of white calla lilies exudes sophistication and purity, while coloured varieties add a pop of personality. While you are searching for "wedding bouquets near me" on the internet, save that time for yourself and visit our flower shop Kingston Ny for the best blooms for your wedding bouquet. Our blooms are sure to add the utmost elegance and grace to a wedding.
Boho Chic with Protea and Pampas Grass
For a bohemian-inspired wedding, embrace the natural beauty of proteas combined with pampas grass. The architectural shapes of the protea flowers complement the feathery texture of pampas grass, creating a unique and ethereal bouquet. Finish it off with trailing ribbons for a whimsical touch.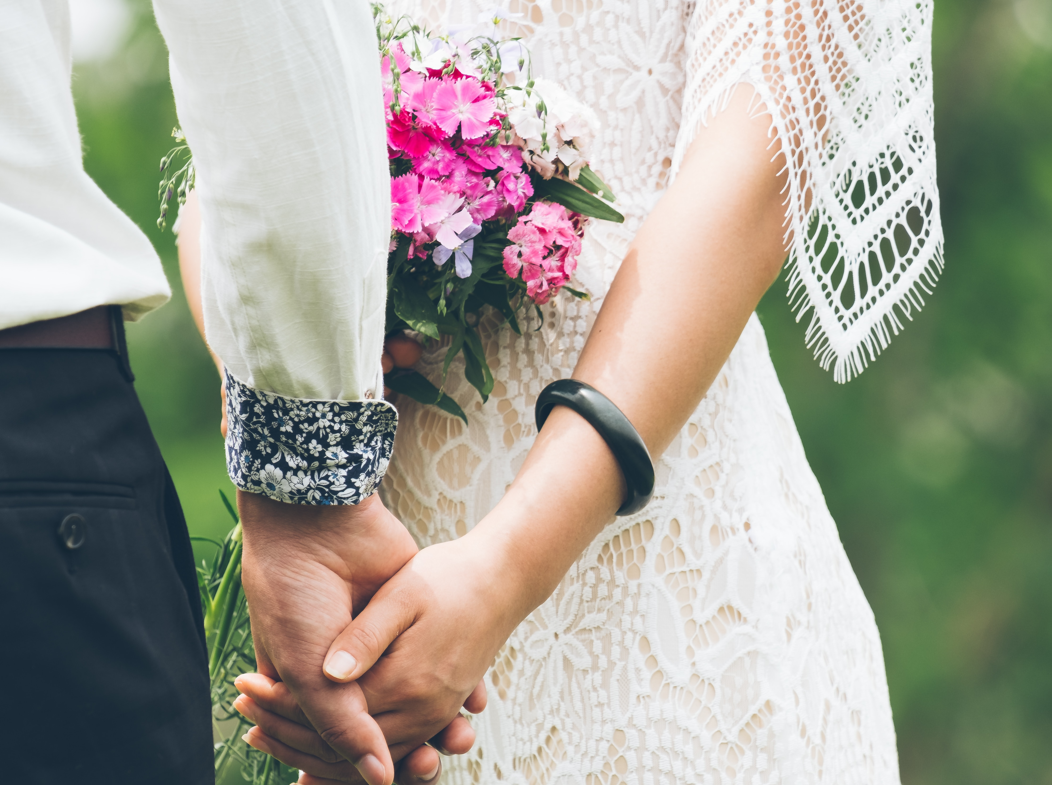 Romantic and Fragrant Garden Roses
Garden roses are known for their intoxicating fragrance and luxurious appearance. Their ruffled petals and soft colours evoke a sense of romance and femininity. opt for our bouquet of roses for wedding from us.Our roses are sure to create an olfactory experience and add an extra layer of charm to your wedding day. Get it from here Petalos Floral Design .
Modern Minimalism with Succulents
For the contemporary bride who appreciates simplicity and clean lines, a bouquet featuring succulents is a perfect choice. These low-maintenance plants come in various shapes, sizes, and colours, creating an interesting and sculptural bouquet. Pair them with minimalist foliage for a modern and chic look.
Unconventional Beauty with Non-Floral Bouquets
Break away from tradition and express your unique style with a non-floral bouquet. Consider alternatives such as brooches, feathers, paper flowers, or even seashells, depending on your wedding theme and personal preferences. These unconventional bouquets from our flower Shop Kingston Ny allows you to create a one-of-a-kind statement piece that will be cherished for years to come.
Conclusion
With these 10 wedding bouquet ideas, you are sure to find inspiration that resonates with you and leaves a lasting impression on your guests as you embark on your journey of love and matrimony. Choosing the perfect wedding bouquet is an opportunity to showcase your personal style and create a memorable accessory for your special day. Our wedding bouquet collection at Petalos Floral Design We are sure to make your wedding extra memorable as we offer you the best blooms and bouquets made with the utmost attention to detail and care.

Also Read: 6 Best Plants to Gift for Any Occasion