Decorating your home with your family members is quite cheerful and full of positivity. You can pick tremendous glowing blooms to decorate your home and bring love and light to everyone's heart.
When you are having a prosperous day like Thanksgiving on your way then you must be excited about several ways to ornament your home. Decorating your home with your family members is quite cheerful and full of positivity. You can pick tremendous glowing blooms to decorate your home and bring love and light to everyone's heart.

Flowers have the magic of getting your loved ones together and enjoying the joyous festivity with the utmost energy. You can also gift flowers to your relatives who can not celebrate the occasion with you because of long-distance. You can also plant these flowers in your backyard. There are a number of enchanting blossoms arranged for you in desirable bouquets to decorate your home –

Spring Mix
Spring Mix bouquet consists of different astounding blossoms from the flower world to exactly yield Spring vibes. It has enchanting orange roses which will display confidence, strength, and faithfulness. Therefore, making this bouquet a marvelous choice for Thanksgiving. Peachy carnations will be the cherry on top as they look alluring and have a sensitive touch of emotions like love, gentleness, and gratitude.
You can include white roses in a bouquet to display the gesture of innocence, modesty, and trust. This bouquet would look ravishing on your window panel. They will give a cheery atmosphere to the whole room. We have a remarkable thanksgiving flowers delivery in Kingston NY so you do not have to go through a hassle.

Orchid and Roses Arrangement
This bouquet is popular for consisting of Roses, Orchids, and Hydrangea flowers to reflect profound emotions of luxury, esteem, gratefulness, and wisdom. Orchids are delicate flowers to scatter feelings of eroticism, deep love, and new beginnings. Blue orchids are prominent for displaying respect and admiration.
Orchids can thus be decorated in the home of a couple who got newly married. This bouquet has everything you need in your thanksgiving ornaments, such as, Roses. Roses come in different shades like pink, red, white, etc. Red roses are absolutely unreal and have a mesmerizing aroma to catch your attention. They give jolly and affectionate vibes. Hydrangeas will add a topping of charming wonders. The local Kingston florist assures you deliver this arrangement to you within time.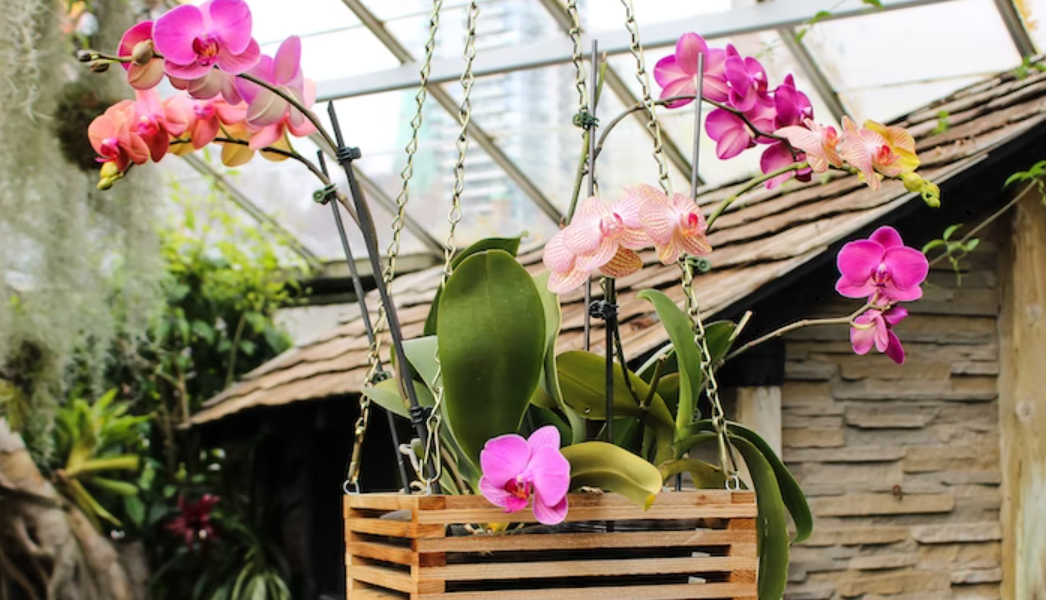 Monet
The bouquet has hydrangea blooms, spray roses, lisianthus, and tweedia along with some green plants. Hydrangeas are incredible blooms to surpass any other cut flower in an instant. They have a calming aroma and look appealing to the eyes. Blue hydrangeas are the most common hydrangeas to be used in a bouquet with other flowers like roses, lilies, and lavenders.
Blue hydrangeas symbolize gratefulness and dignity. Spray roses are the best blooms for a thanksgiving decoration as they denote love, joy, and devoutness. You can put this bouquet on your entrance table so that it welcomes your guests with core excitement. The Lisianthus flower is also good for appreciating and encouraging someone. They are essential thanksgiving centerpiece flowers.

Pearl
This bouquet as its name says "Pearl" has all-white cottony blooms to create an elegant adornment. White carnations bring sophisticated essence to any ambience be it your own home. White roses are famous for signifying innocence, faith, and virtue. White hydrangeas are best for displaying wisdom. They are flawless and lush flowers for thanksgiving.

Purple and Peach
This bouquet consists of purple and peach tones of flowers. Purple roses are luxurious blooms that ignite the royalty and dignity of a bloom. Peach roses are delicate blooms and represent motivation, tender love, and admiration. The Kingston Florist also supplies greeneries in a bouquet for creating a stunning arrangement of blossoms for your household.

CONCLUSION
You can acquire our mind-blowing flower bouquets from our online flower shop- Petalos Originals. These flowers promise to deliver kind, caring, and affectionate emotions. Anyone who is considerate would simply bring these bouquets to their home to garnish the environment with a soothing odor and aura.