This is done to express your love and deep feeling for that person. People also go on a date on that day.
Valentine's day is coming, and so is the season of sending gifts. It has been a long tradition to send a gift to that very special person in your life during this time. This is done to express your love and deep feeling for that person. People also go on a date on that day. But if your special person is somewhere else for studies or a job, it is your duty to send them gifts even though you won't be able to meet them.

So, it is important to buy a Valentine's gift for a long distance relationship. Now there are many ideas for that, but here are some special ones that can surely make her day through valentine flower delivery kingston
A homemade video
When living outside, people miss their home and all the people around them. This feeling rises even more during special occasions as memories of what you guys have done together come to her. To make this good, you can create a video in your house. In this video, you can tell her how much you miss her or how much you want her to be with you. You can also make poetry for her to make things even more romantic. Apart from yourself, you can also include your common friends and family in that video. You can also show those places where you have made great memories. This will certainly remove her long-distance blues and give her the warmth she needs. This will certainly be a romantic gift ideas for a girlfriend.
A slam book of pictures
If your boyfriend is studying in another country and making video and editing it looks tough for you, you can even purchase a slam book for him. What you can do is take printouts of all the fantastic clicks you two had in recent times. Then you need to place those pictures in that slam book in order of timeline. You can paste one picture on each page and write something about that incident. You can also include group photos and tell your friends to write something. On the last page, you can write your heart out and tell him how much he means to you. This can be one of the great romantic gift ideas for boyfriend.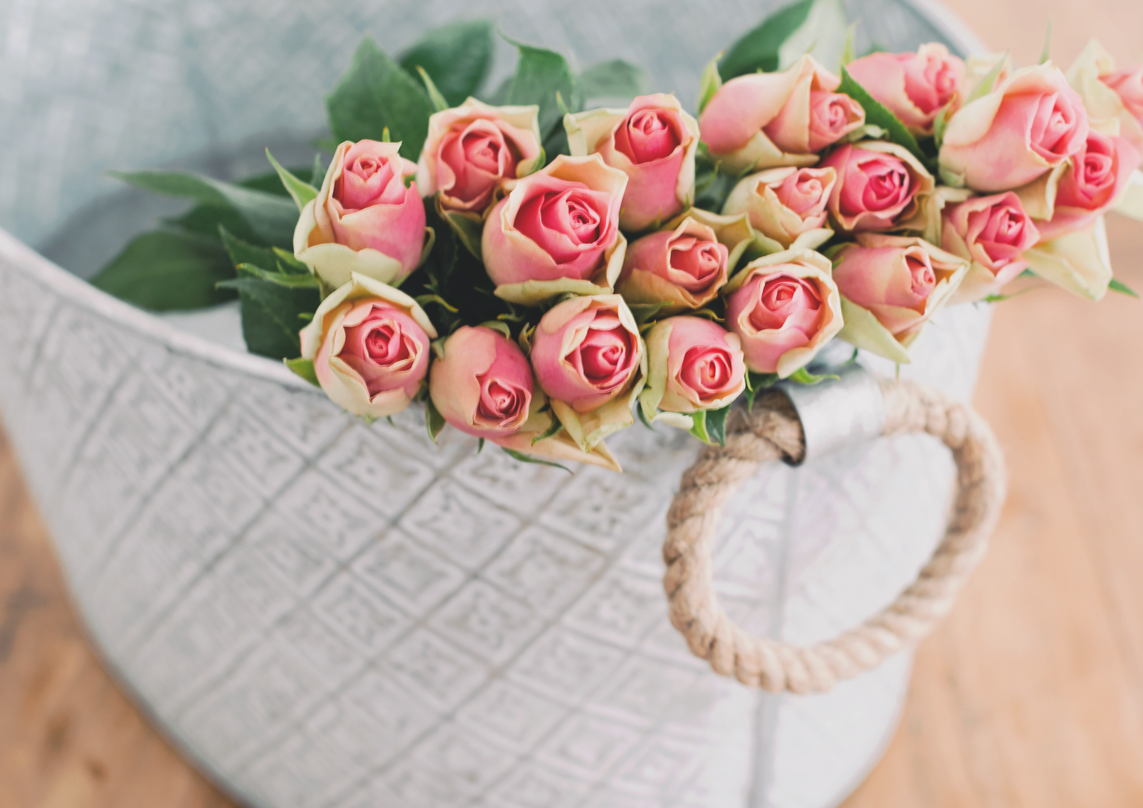 A gift flower basket
If selecting one particular gift seems confusing for you, then you can pick up multiple gifts and club them together to make a relationship gift basket for bf. You can select different types of gifts to maintain contrast. It can range from hats, chocolates, or even his favorite blooms. Just make sure to include things he likes and it will surely bring a smile on his face. Get all the beautiful blooms from here Petalos Floral Design.
A mixtape
Music is the language of love. When you guys were together, there must be some tunes that both of you played together. The idea is to club together the favorite playlist of both people and make a great romantic playlist and put it in a tape and send it to your long-distance lover. This is indeed a good way of putting a big smile on their face and making them feel loved.
Flowers
While many gifts may come and go, flowers will always remain the most sought-after and timeless gift for your loved one. In fact, it is flowers that come closest to an objective representation of love. When you send a bouquet of red roses to that person living outside, it will spark a feeling of warmth, love, and nostalgia in them. You can choose from many flowers. You can get the best flowers from florists kingston Ny or even get it delivered through valentine flower delivery kingston.